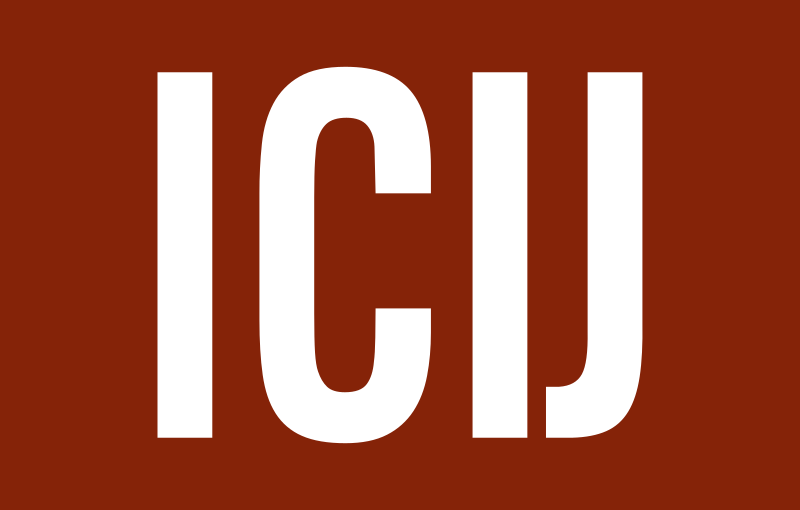 28/5 2020
Interview with International Consortium of Investigative Journalists
We are currently facing our generation's greatest global health crisis. This, over time, can lead to global economic, political and social challenges where every aspect of our society is threatened. We interviewed investigative journalists, Fergus Shiel, Scilla Alecci and Emilia Diaz Struck from the International Consortium of Investigative Journalists (ICIJ) to learn more about the challenges that investigative journalists are facing globally during this time.
How is press freedom affected during the pandemic? What are the trends that you are experiencing?
"In the course of our work exposing corruption and holding the powerful to account, ICIJ's global network of journalists often confronts obstruction and intimidation. The novel coronavirus pandemic has made this daily reality worse by posing a threat to the health and to the livelihoods of journalists everywhere, while at the same time emboldening autocrats (and aspiring ones) to intimidate, to cover-up and to silence. The demand for reliable information has never been greater. Perversely, the on-the-ground reality for journalists seeking to obtain and publish that information has rarely been more difficult, as restrictions are introduced, registries close and in-person meetings have become impossible.
For instance, in the Philippines our partners tell us that access to information and public records is almost impossible to obtain since many government agencies are now shut, including the Presidential Communications Operations Office. In Malaysia, under the new administration, only two media outlets have access to the government press conferences.
Across Latin America, public registries have been closed. Chilean journalists have told us they face a total absence of Covid-19 data transparency. In Panama, reporters have reported being abused by public officials for covering the pandemic. And in Mexico, photographers say they have been physically attacked by security guards in the course of their work covering the pandemic."
Since you have a broad network of journalists around the world, what are the most common challenges that your network of journalists face in their respective countries?
"Countless news organizations have been forced to cut or furlough staff as other businesses have shut and advertising has collapsed across the planet. Many may not recover.
We have received reports from partners in Ecuador, Paraguay and Panama of sudden layoffs – and we are aware of them in many other places. Salaries have also been cut at some publications in Latin America.
In Asia, we have been heard of governments restricting access to information about Covid-19 — and also to court records; disinformation has become a greater problem; attacks on journalists on social media have grown frequent in some countries; and there is rising fear in newsrooms of retaliation for truthfully covering the coronavirus crisis.
Most media organizations have 'circled their wagons' to focus on covering the virus to the exclusion of all other news. Investigative journalism of the type that ICIJ specializes in —being global, costly and time-consuming —faces perhaps the gravest threat of all from the coronavirus crisis.
The good news is that ICIJ is defying the odds. We have taken up the slack as very many of our partners have been called to the 'frontline', redoubling our efforts to spearhead projects in their absence. We are confident of the success of our future projects and the eventual return of many, if sadly, not all of our partners."
How do the actions taken by governments due to covid-19 affect the investigative work that you do?
"Some colleagues have lost friends and family members to Covid-19. Some have fallen sick themselves. For reporters navigating the pandemic in countries like Liberia (which does not have a single ventilator in the whole country), Venezuela (now juggling a health crisis on top of a humanitarian catastrophe) and Syria (where the horror of war has been compounded), the challenges are so immense as to seem improbable. In other countries, the challenges are more mundane but nevertheless limiting.
In the Philippines, the government issued a new law with a provision that penalizes "fake news," which can easily be used by those in power to file complaints against individuals. In Italy, our partners tell us that lockdown measures have made it very difficult to get information from sensitive sources – as it has been impossible to meet them in person.
Beyond the health risks posed by the evolving pandemic, the worry over job losses, and the trials and tribulations of turning your home into a co-working space while simultaneously home-schooling restive children, the biggest challenge has been to continue to report when travel is impossible and so many contacts are bunkered down.
Regardless of the many hurdles, ICIJ and its partners across the globe are working to expose those who seek to profit at others' expense. Our global network of brave and resourceful journalists is meeting the historic challenges posed by the pandemic and those who have sought to exploit it to crush freedom of the media and to deny citizens access to the truth ."
Flera nyheter
---