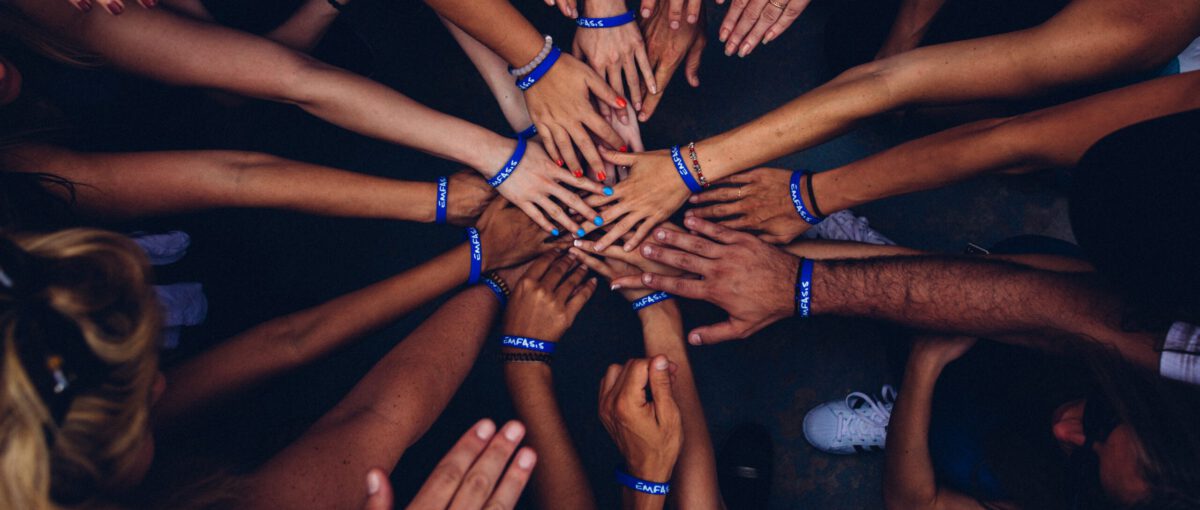 Sport for Development
In Sweden and around the world, there is a growing movement of organizations working at the intersection of sport and social change. These organizations tackle some of society's most pressing challenges and are pioneers in finding new ways to create positive social change for all. For several years, the Swedish Postcode Foundation has been supporting organizations at the forefront of this movement, and in 2023 we will continue to support individual organizations as well as the movement as a whole.
In 2023, we aim to further strengthen the sector by supporting relevant organizations in Sweden that use sport to address pressing social issues such as mental and physical health, youth violence, and segregation. You can find inspiration by reading more about the projects supported by us in the area of social change through sport.
Internationally, we will continue our work of supporting organizations that use sport to tackle social challenges around the world. This year we have also chosen to focus on projects that use sport to support people subjected to forced displacement. Sports can be a powerful tool for people's health and well-being. It can strengthen communities, build bridges between societies, and provide meaningful leisure activities for people who have had to flee their homes. Do you have an idea related to this theme? Click here to apply for support.
---
What is Sport for Development?
We define social change through sport as the intentional use of sport and physical activity to bring about positive social change for individuals and communities.
The power of sport is remarkable. It has the ability to bring people together across cultures, languages, genders and social classes. Its universal appeal makes it a unique tool for reaching socially isolated or hard-to-reach groups.
Sport promotes social connection by giving individuals the opportunity to be part of something bigger. It encourages engagement across generations, promotes teamwork and builds relationships. Sport plays a significant role in fostering a positive community for many around the world.
Moreover, sport offers a platform for skills development. It provides everyone the opportunity to achieve and improve their skills, which in turn boosts their self-confidence and hope for the future.
Sport can also be a powerful means of challenge harmful stereotypes prevalent in society. It can challenge negative societal expectations and cultural traditions imposed on different groups in society and helps to combat stigma faced by people with disabilities.
Participation in a "Sport for Development" project can have positive effects on both mental and physical health and wellbeing. Participants often experience increased fitness levels, improved mobility and enhanced mental wellbeing. For individuals who have experienced trauma, the repetitive nature of some sports can provide stability, and support their recovery when delivered in a deliberate way in a safe environment.
---
What constitutes a good Sport for Development project?
The use of sport should be intentional, with careful selection and adaptation of sporting activities to meet the specific needs of participants and social challenges.
Recognize that sport alone cannot combat complex social challenges; it should be part of a more comprehensive project that addresses multiple aspects of the current problem.
Establish a clear and articulated link between the sporting activities and the desired outcomes of the project.
Develop projects that target specific groups or problems while being inclusive – focusing beyond open access and understanding the unique needs and circumstances of the target group.
Strong and trusting relationships play a crucial role in project success, and sport serves as an effective tool for building these relationships among participants, stakeholders and communities.
Create a safe environment for all participants and ensure that facilities and locations are appropriate and support the objectives of the project and the well-being of the individuals involved.