Theory of Change and Impact
The Postcode Foundation's theory of change is to strengthen non-profit organizations and do so by granting project funds and creating added value for them.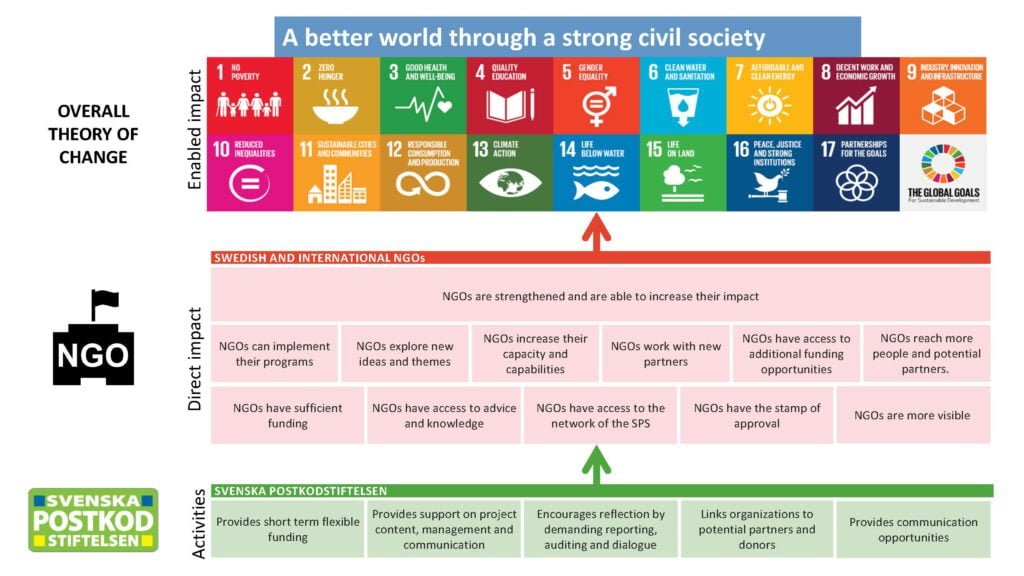 The support we offer is flexible and designed based on the organizations' needs in order to ensure that there is sufficient funding for the project to be implemented – and for the organizations to be able to explore new ideas or scale up their activities.
Before, during and after the project implementation, we provide advice and suggestions on how the project can be designed. We encourage reflection both through formal reporting and in the continuous dialogue with us. We aspire to provide organizations with access to the knowledge, lessons learned, insights and experiences that we have accumulated over the years.
We give organizations access to our network of other organizations and donors. This creates opportunities for the non-profits to secure other funding and form collaborations with other organizations.
In addition, we have the opportunity to communicate the organization and the project's activities in both ours and the Postcode Lottery's communication channels, something that means increased visibility for the organizations and an opportunity for them to reach several potential partners.
Our hope is that our added value strengthens the organizations' capacity and that it increases the possibility for a project to succeed.